I feel Brad has been missing out on some true gems of WTF cinema to come out of Mexican/Spanish territories. There's some true masterpieces out there.
To start, there's this 1995 comedy cheese-fest starring Mexican pop singer Gloria Trevi, "Una Papa cátsup" (EN: A French Fry With No Ketchup!):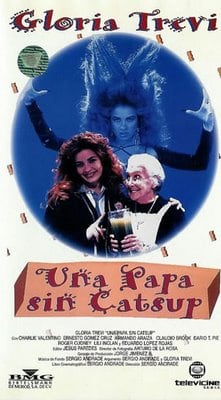 The movie is full of gross-out gags, surreal imagery, killer smoothies, and so many shit jokes that the thumbnail in the Google search results is an image of a toilet turds being cleaned (an actual scene in the movie). It's sure to be a Snob-pleaser!
The whole thing's on Youtube, for your perusal:
https://www.youtube.com/watch?v=aGqV8tFgxXg&ab_channel=cesarvazquez
Any more gems out there you think are worth checking out?